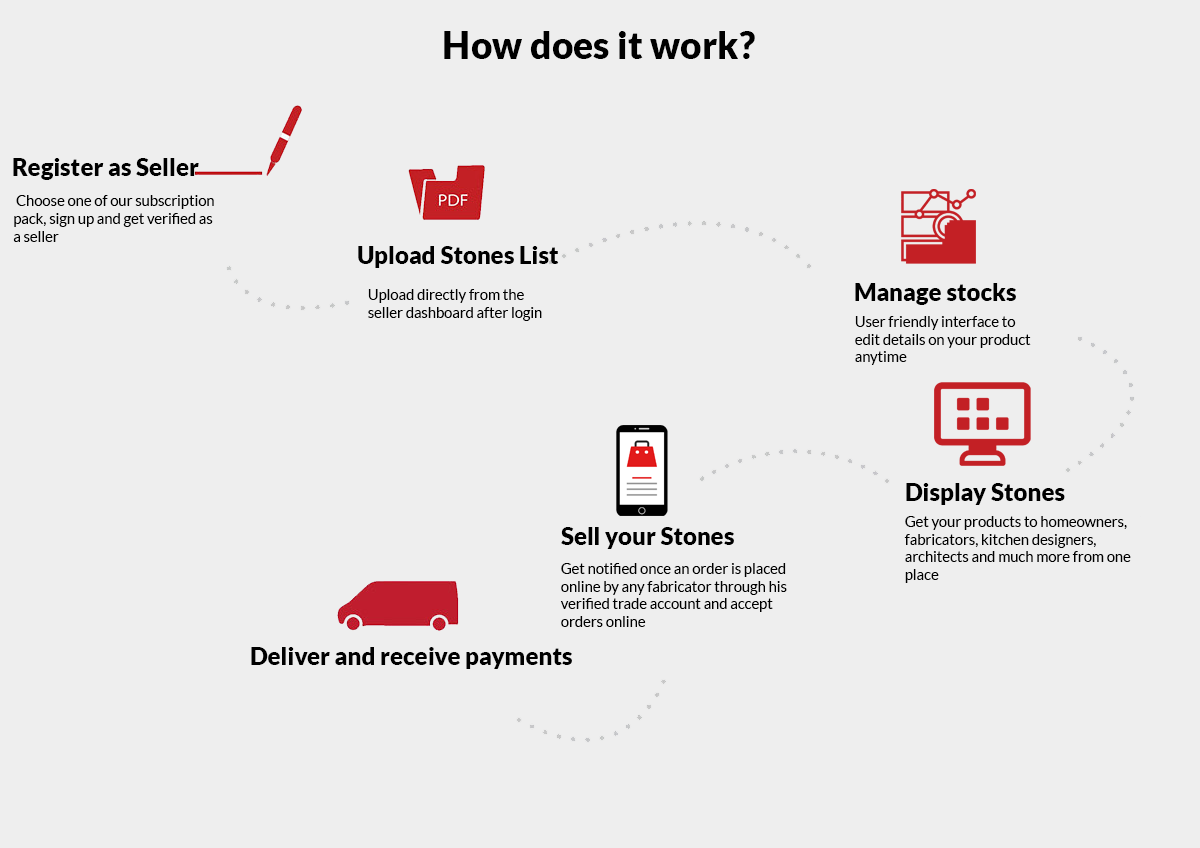 Frequently Asked Question
Q1. What type of products can I sell?
All our registered sellers can display, advertise and sell Granite, Marble, Quartz, Tiles, Porcelain, Quartzite, Sandstone, Onyx, and Semi-precious stones from your individual seller dashboard.
Q2. Should I pay for displaying my products with work-tops.com?
No, With our free seller account sellers are enabled to display upto 10 products for free, With other subscription plans we offer a 90 day trial pack. To know more about other subscription plans please email us at contact@work-tops.com.
Q3. What is an on-request page?
At work-tops.com, we post unfulfilled product enquiries on our on-request page also all our registered sellers will receive the enquiry details to their sales inbox. Sellers can use this page to serve the products on demand in the market.